Violin
| Public Relations
For over 35 years, violinist Anne-Sophie Mutter has sustained a career of exceptional musicianship with an unwavering commitment to the future of classical music.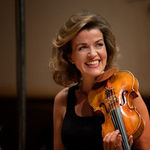 Opens seasons in Buffalo, Chicago; World Premiere at Carnegie Hall.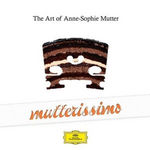 Music of Korngold, Tchaikovsky, Dvorak, Beethoven, Schumann, Brahms, Stravinsky, Kreisler, Ravel, Schubert, Wieniawski, Sibelius, Mendelssohn, Faure, Debussy, Gershwin, Prokofiev, and Bach.
"But the concert was soon lifted immeasurably by Anne-Sophie Mutter's electrifying solo stint in the Violin Concerto. It was wonderful to hear Ms. Mutter, more often heard in Germanic repertory, let her hair down a bit in Dvorak's folksy modes."
— The New York Times