Piano Competition
| Public Relations
The Cleveland International Piano Competition is a biennial, twelve-day extravaganza celebrating the piano and those who dedicate their lives to mastering its art.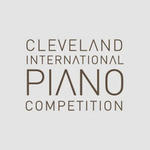 Andrea Bonatta will serve as chairman of the eight-member panel.
"A word about the Cleveland Orchestra and the Cleveland competition: wow. Nowhere else in the world does such a relationship exist. It's no wonder that pianists from hither and yon want to travel here every two years to test their artistry."
— The Plain Dealer