Ensemble
| Public Relations
The Emerson String Quartet has accumulated an unparalleled list of achievements over three decades, including over thirty acclaimed recordings and nine Grammys®.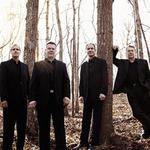 The quartet performs a three-part series, "Passing the Torch," in April and May.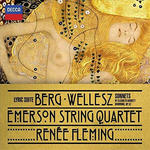 Track Listing:
1. Allegretto gioviale
2. Andante amoroso
3. Allegro misterioso
4. Adagio appassionato
5. Presto delirando
6. Largo desolato
7. Alternate version with soprano: Largo desolato
8. Getragen
9. Sehr breit
10. Moderato: Gemessen
11. Leicht bewegt (Andante)
12. Sehr langsam, zögernd
13. Komm, süsser Tod, arranged for soprano and string quartet by J. Peter Koene
"For nearly 40 years, the Emerson String Quartet has commanded a certain reverence from music lovers. Its polished and authoritative performances, its comprehensive and mighty discography, its fearless embrace of the new and unusual as well as the classics — all have placed this string quartet high in the pantheon of chamber music."
— Seattle Times