Conductor
| North American Representation
Scottish conductor Garry Walker is widely recognized for the intense rapport he creates with musicians and audiences as well as his thoughtful and wide ranging programs.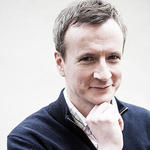 Scottish conductor to helm two major positions.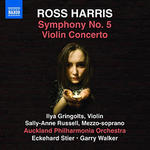 Eckehard Stier and Garry Walker, conductor; Auckland Philharmonia Orchestra
"Walker painted vivid pictures but also told the story. It was a case of balancing the special effects of the orchestration with the pacing of the whole. He coaxed all the voluptuary shapes in the broad string melodies, made the dances nimble and crisp, and vaulted the tricky transitions in single bounds. He never pushed and made the cinematic climaxes the old-fashioned way, by earning them."
— Orange County Register