Conductor
| North American Representation
Markus Stenz is Chief Conductor of the Netherlands Radio Philharmonic Orchestra, Principal Guest Conductor of the Baltimore Symphony Orchestra, and Conductor-in-Residence of the Seoul Philharmonic Orchestra.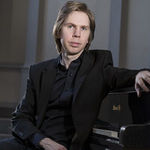 Stenz, Pohjonen, and Cano Shine in Recent Performances.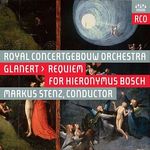 Markus Stenz, conductor
David Wilson-Johnson, voice
Aga Mikolaj, soprano
Ursula Hesse von den Steinen, mezzo-soprano
Gerhard Siegel, tenor
Christof Fischesser, bass
Leo van Doeselaar, organ
Netherlands Radio Choir
Edward Caswell, chorus master
"Stenz makes the orchestra play beyond itself, and future appearances should not be missed."
— The Washington Post