Cello
| North American Representation
Hailed by the Washington Post as "a seasoned phenomenon," Narek Hakhnazaryan won the Cello First Prize and Gold Medal at the XIV International Tchaikovsky Competition in 2011 at the age of 22.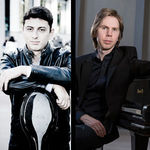 Young artists receive positive marks from critics across the country.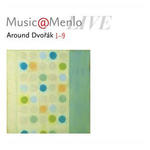 Disc 5
Erwin Schulhoff: String Sextet
Disc 8
György Ligeti: Sonata for Solo Cello
Ernő Dohnányi: Serenade in C Major, op. 10
Antonín Dvořák: String Sextet in A Major, op. 48
Disc 9
Antonín Dvořák: Piano Quintet no. 2 in A Major, op. 81, B. 155
9 Disc Set
"Mr. Hakhnazaryan's intense focus and expressive artistry never flagged."
— New York Times