Ensemble
| Worldwide Representation, Public Relations
The American Brass Quintet is internationally recognized as one of the premier chamber music ensembles of our time, celebrated for peerless leadership in the brass world.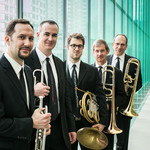 The ABQ celebrates 30th anniversary as Juilliard's Ensemble-in-Residence with a world premiere.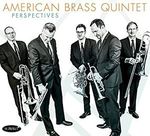 Robert Paterson: Shine
Jay Greenberg: Quintet for Brass
Sebastian Currier: Cadence, Fugue, Fade
Eric Ewazen: Canticum Honoris Amicorum
All music commissioned for the American Brass
"The American musicians bring utmost cohesion, balance and expressivity to each of the scores they perform with ear-catching intensity and finesse."
— Gramophone