Ensemble
| Worldwide Representation
Embodying the quintessential elements of a chamber music ensemble, the Danish String Quartet has established a reputation for their integrated sound, impeccable intonation and judicious balance. With their technical and interpretive talents matched by an infectious joy for music-making and "rampaging energy," (Alex Ross, The New Yorker) the quartet is in demand worldwide by concert and festival presenters alike.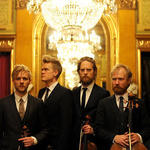 Adventurous, unfamiliar and infectiously enjoyable: perfect festival fare.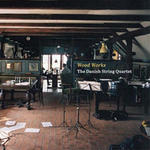 The Danish String Quartet's love of traditional Scandinavian folk music is becoming as well known as the quartet's masterly approach to the classical repertoire. Now the renowned ensemble, at present house quartet at both the New York's Lincoln Center Chamber Music Society and BBC Radio 3, is releasing the album "Wood Works" on both CD and LP. Here the four strings present their favourite melodies from Nordic folk music – including the 400 years old bridal music from the island of Fanø that has spread far and wide as a video with over 50,000 plays on YouTube and Vimeo .
"A concert that was as comprehensively rewarding as any chamber-music performance in recent memory… Do not lose track of this group: Even by today's high standards, it offers something very special."
— The Boston Globe