Ensemble
| Worldwide Representation
Recently named to Chamber Music Society of Lincoln Center's prestigious CMS Two program, the Danish String Quartet - formerly known as the Young Danish String Quartet, made its debut in the Copenhagen Summer Festival in 2002. In the course of a remarkably short time, the quartet drew attention to itself for its highly committed musicianship and enthralling style, and the ensemble quickly became the most promising news in the classical music world in Denmark.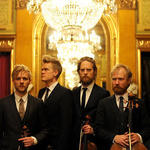 Adventurous, unfamiliar and infectiously enjoyable: perfect festival fare.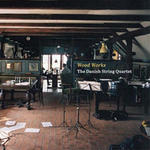 The Danish String Quartet's love of traditional Scandinavian folk music is becoming as well known as the quartet's masterly approach to the classical repertoire. Now the renowned ensemble, at present house quartet at both the New York's Lincoln Center Chamber Music Society and BBC Radio 3, is releasing the album "Wood Works" on both CD and LP. Here the four strings present their favourite melodies from Nordic folk music – including the 400 years old bridal music from the island of Fanø that has spread far and wide as a video with over 50,000 plays on YouTube and Vimeo .
"I can't imagine a more involving performance."
— The New York Times