Soprano
| Worldwide Representation
Possessing a voice praised by the San Francisco Chronicle for its "effortless precision and tonal luster," soprano Jessica Rivera is established as one of the most creatively inspired vocal artists before the public today.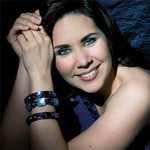 Soprano featured with a variety of orchestras this spring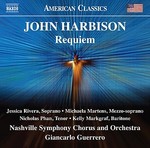 Pulitzer Prize-winner and MacArthur fellow John Harbison has composed a Requiem for our times- a moving choral work that incorporates the composer's distinctive sensibilities while drawing deeply on the tradition of Latin sacred music. Completed in the wake of the 9/11 attacks, Harbison's Requiem is full of dramatic passages from singers and musicians alike, with abundant opportunities for vocal soloists, brass and percussion to shine. "I wanted my piece to have a sense of the inexorability of the passage of time," the composer says, "for good and ill, of the commonality of love and loss." Giancarlo Guerrero is the six-time Grammy-winning music director of the Nashville Symphony, music director of the Wroclaw Philharmonic in Poland, and principal guest conductor of the Gulbenkian Orchestra in Lisbon, Portugal. A passionate proponent of new music, he has championed a number of America's most respected composers through recordings, commissions, and eight world premieres with the Nashville Symphony, including the Grammy-winning recording of Michael Daugherty's Tales of Hemingway.
"Vocally luminous."
— New York Times