Piano
| Worldwide Representation
One of the brightest young instrumental talents to emerge from Finland today, Juho Pohjonen has attracted great attention as one of the Nordic country's most intriguing and talented pianists.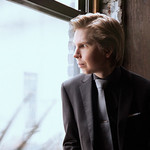 Management announced ahead of tour-opening recital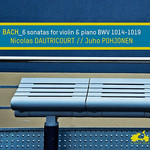 Juho Pohjonen, piano
Nicolas Dautricourt, violin
"Everything about his recital was formidable. One reason his debut demanded attention was that his adventurous program made news from first (a rhapsodic Fantasy in C minor attributed to Mozart but completed by Maximilian Stadler) to last (two stunningly difficult works by the Finnish composer and conductor Esa-Pekka Salonen). Mr. Pohjonen gave a bracing account of Bartok's daunting Sonata (1926), sailing through the propulsive final movement. He gave breathtaking performances of both works. When the audience broke into an ovation, the young pianist finally cracked a slight smile."
— The New York Times