Violin, Viola, Conductor
| Worldwide Representation, Public Relations
Equally respected as a violinist, violist, conductor, pedagogue and chamber musician, Pinchas Zukerman is indeed a master of our time.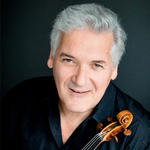 Prestigious award to be handed out October 9 at the Konzerthaus Berlin.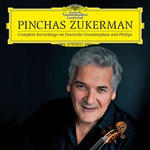 Works by
Bach · Beethoven · Brahms
Franck · Mendelssohn · Mozart
Schubert · Vivaldi a.o.
22 CDs
"Zukerman again seemed the forever-young virtuoso: expressively resourceful, infectiously musical, technically impeccable, effortless. As usual, it was a joy to be in his musical company."
— The Los Angeles Times