Orchestra
| Public Relations
Founded in 1903, the Seattle Symphony is one of America's leading symphony orchestras and is internationally acclaimed for its innovative programming and extensive recording history.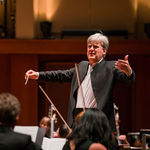 Dausgaard to Begin Four-Year Contract in 2019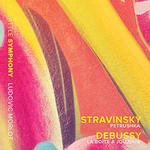 IGOR STRAVINSKY: Petrushka
CLAUDE DEBUSSY: La boîte à joujoux ("The Toy Box")
Ludovic Morlot, conductor
Seattle Symphony
Gerard Schwarz is one of the most controlled, poetic conductors around. His sense of restraint and precision of his sonic punctuation makes these very familiar symphonies seem fresh and alive every time.
— The Seattle Times