Piano, Conductor
| North American Representation, Public Relations
Awarded Knighthood by Her Majesty Queen Elizabeth II in June 2014, Sir András Schiff is world-renowned and critically acclaimed as a pianist, conductor, pedagogue and lecturer.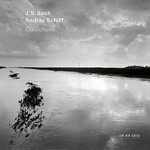 Bach
Capriccio sopra la lontananza del fratro dilettissmo, BWV 992
Inventions, BWV 772-786
Four Duets, BWV 802-805
Ricercar A 3
Sinfonias, BWV 787-801
Chromatic Fantasia and Fugue, BWV 903
"He is one of the most penetratingly serious masters of the keyboard before the public today. Full stop."
— Boston Globe