Violin
| North American Representation
Bringing her own unique sensibility to performances, Viviane Hagner has proven herself an artist of effortless virtuosity on the stages of the greatest concert halls in the world.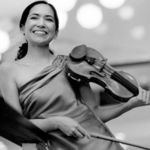 Violinist plays Beethoven with Michael Tilson Thomas.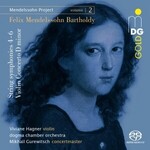 Mendelssohn: Concerto for Violin and Orchestra D minor


"She can muse, dance and protest with remarkable facility, and does not shy on her feelings... Hagner never lets us forget this mix of past and present, but the result she presents stands triumphantly on its own."
— Vancouver Classical Music